You Want To Create More Money & Freedom In Your Business By Selling Your Online Course.
But....
You don't know what to do to create an online course
You're wasting a lot of time struggling alone
You're feeling so bloody stuck & confused now
And those desperately needed course profits seem further away than ever!
You say to yourself over & over, "there's got to be a better way to do this"
YOU JUST WANT TO GET THIS DONE!
And not only that... you see so many other business owners selling their online courses. If they can make money from courses, why can't you even get started?
You see some posts & articles talking about planning so you get the important stuff done. Stuff that makes you money. Stuff like building & selling an online course.
Aha! Yes! That's it. Create a plan.
But if you don't know what to do, and have no clue how long these things might even take...How the hell can you create a plan???
So on you struggle. Your business is hard work, and you're still wasting time and precious creative energy. You know you can't go on like this.
YOUR LACK OF PROGRESS CAUSES
YOUR LACK OF PROFITS!
Sadly, the longer it takes you to make progress and create your course, the longer it will be before money pops into your bank account from your first sales.
Will your prospective students get fed up of waiting and go off and learn from someone else?
Who else is creating a course in 'your topic' and profiting from it already, whilst you are still spinning your wheels?
But here's the thing... you don't have to struggle with this anymore.
Step-by-step we are going to breathe new life into your online course creation efforts.
Together, we are going to PUMP UP YOUR PLAN!
A practical 3 HOUR online course planning workshop
You get to copy MY successful course planning Trello Board
We work through your ready-made step-by-step action plan
You simply add your dates
You adapt it so it works for the time you make available for course creation.
This is the best way to get your course creation moving forward
It's a unique and supportive experience limited to just 10 people per workshop
I'll be blunt with you. The faster you learn EXACTLY what to do, the faster you will earn money from your course.
GO FROM fuzzy ideas & time wasting confusion
TO  a clear action plan to create your course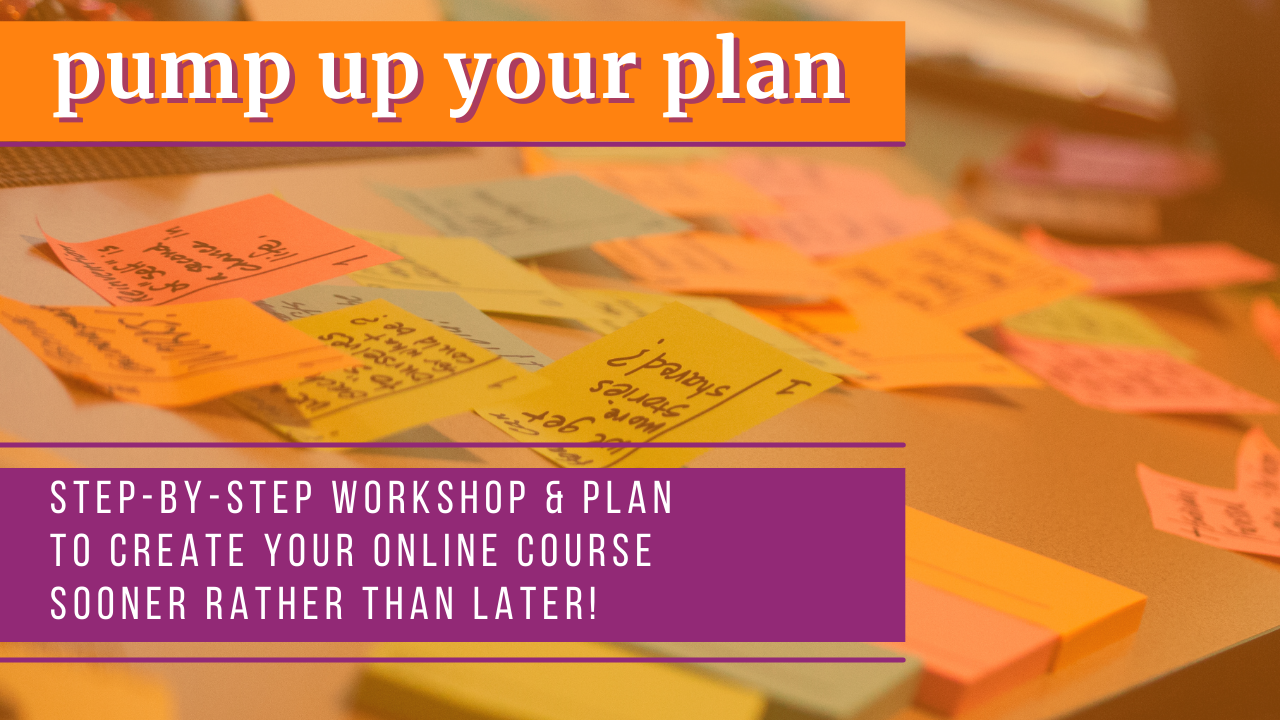 Cut Out Your Learning Curve!
This workshop is your simple, no-stress FAST PATH to create a realistic yet powerful plan you follow to create your online course.
Practical, interactive, 3hr planning workshop

Copy my EXACT course creation plan I've used for years

No more 'second guessing', worry or wasting time

Simply tweak your ready-made Trello course creation plan

Make the most of every minute you have for course creation

Finally create your online course

Enjoy course profits sooner!
This Workshop Is For You IF
You are ready to get yourself organised and follow a successful plan

You know you need a friendly shove to get your course creation done

You are tired of trying to sort this out on your own
You might not have used Trello before but you are eager to learn
You are determined to carve out consistent time to create your course
You are excited about growing your income by selling your online courses
Prime Your Pump
Give yourself an hour a few days before your workshop
Reality check-in with your calendar
Get excited & ready for action
Pump Up Your Plan Workshop via Zoom
Tuesday 1st March 13.30 - 16.30 UK time zone
Reconnect your excitement and energy into your course
Cut through the calendar clutter that's draining your energy
Discover & use my proven plan for stress-free course creation
Confidently adopt the course strategy that all the pro's use
Use Trello to manage your course creation (even if you've never used it before)
Copy my course creation plan Trello board
Activate your plan, start adding dates, and make it your own.
And This Is What's Included...
PLEASE NOTE: this Workshop DOES NOT teach you
all the details on how to create an online course.
See bottom of this page if you want training on online course creation.
Hello, I'm Susan Weeks &
I'm Cheering You On!
I'm so excited to support you on your course creation journey.
I created my first course back in 1996, taught hundreds of people and established a training department in my corporate career, and have been running my own digital services business since 2010.
I've spoken and taught at international events, local events, online & in-person, for small business owners, the local county council and larger organisations.
Technology and training have been the focus of my entire career. And I'm here to help you build a sustainable and successful business through building & selling your online courses.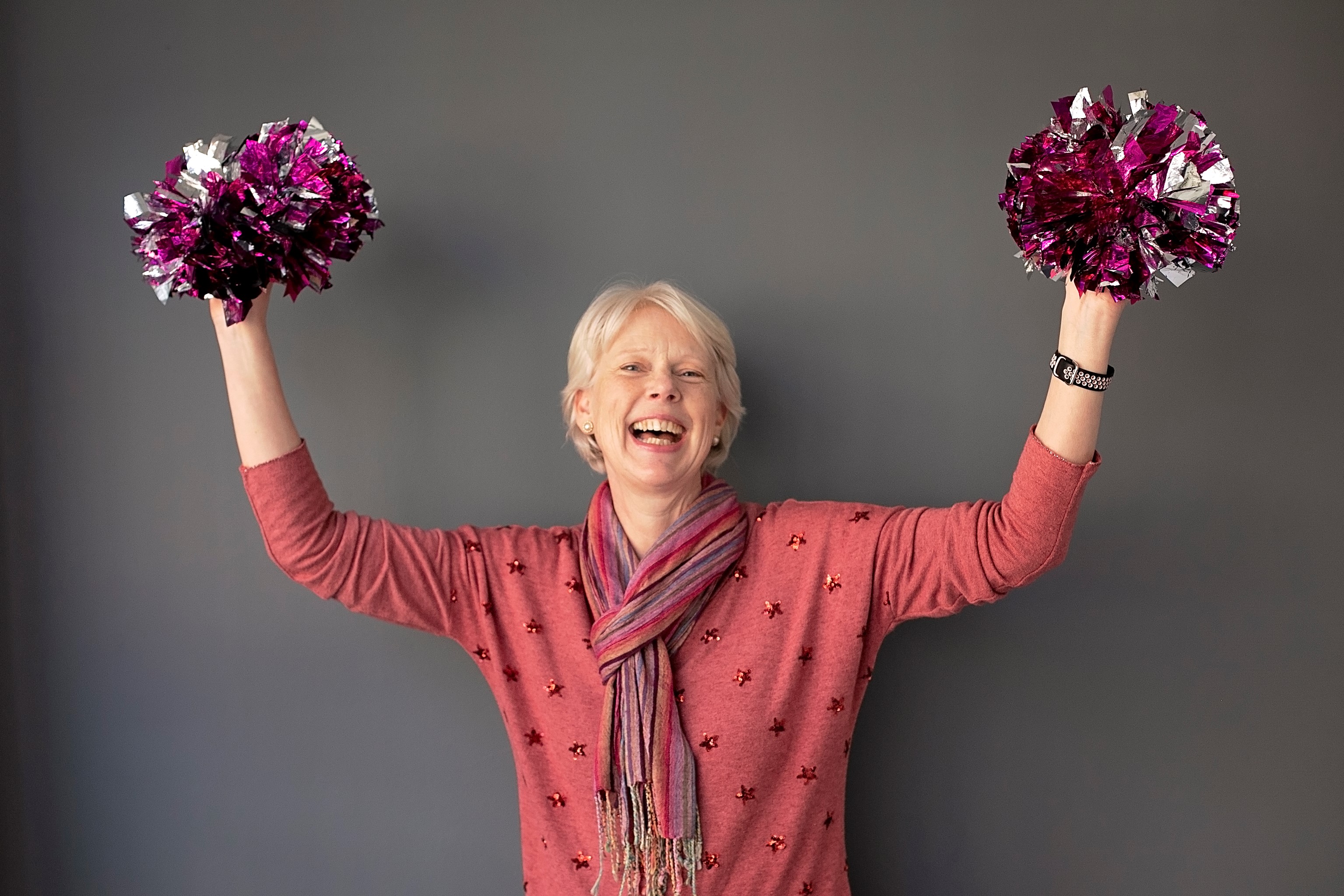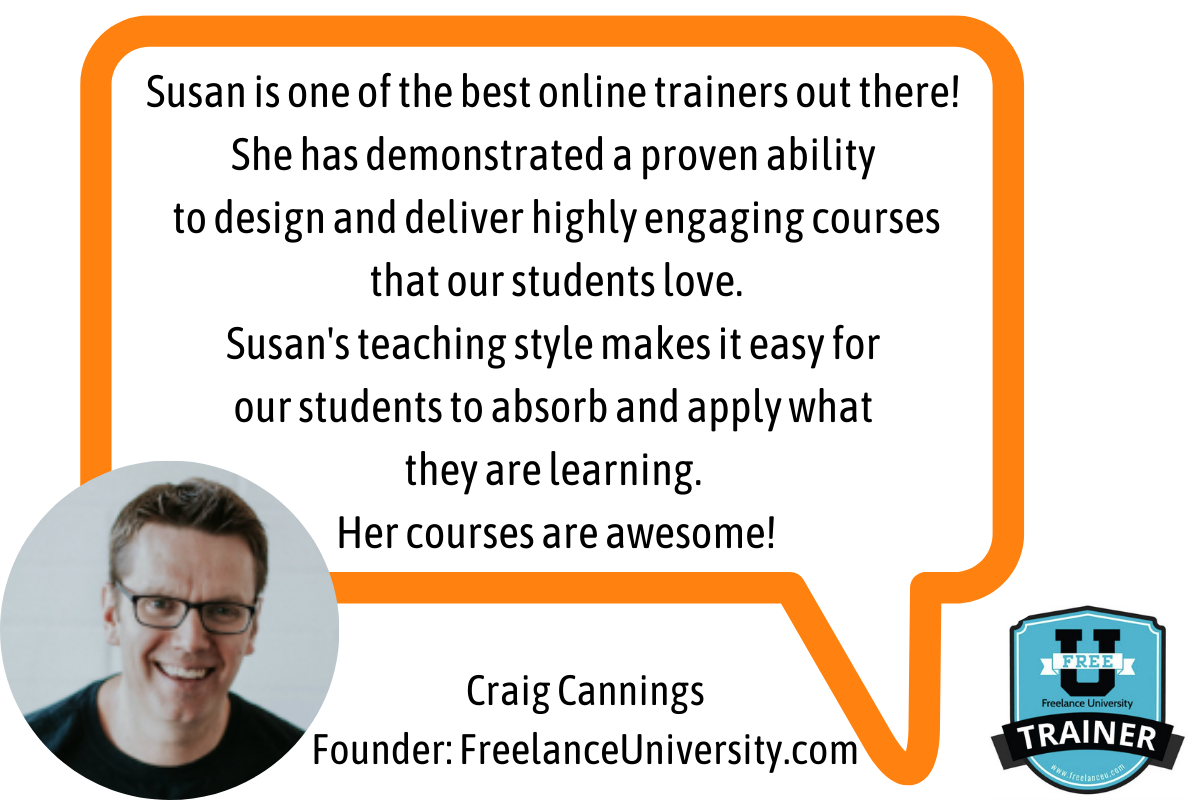 Practical Well-taught Training So You Learn What You Need To Get The Job Done!
I feel your pain! You don't have to suffer with anymore crappy training. Honestly.
No babbling geek speek.
No fast random mouse wiggling.
No time wasting.
Plenty of support & guidance.
Save yourself a ton of time & stress
Join this workshop
Start building your course
And when you are clear and confident with your course creation project plan.
You are ready to start learning HOW to do everything you need to get it done!
Crafty Online Course Creation is your next step.
Check your inbox to confirm your subscription